Haroon Kadwani Biography / Net worth / Tv shows / Family / Education / Filmography
Biography
Haroon Kadwani is the son of a famous actor and director, Abdullah Kadwani. He is a rising star in the Pakistan television industry. He has participated in media since childhood. Haroon is very handsome and equally talented. He started his career in media at the high school level, but he made his small-screen debut in 2017 and now appears on different telefilms produced by his father. Haroon is a younger version of Feroz Khan in the showbiz industry. He loves travelling to other areas of Pakistan. He becomes popular after the drama of Muhabat tum say nafrat hai. The youngster is extremely good looking and has an adorable personality. Recently he got fam from his blockbuster telefilm Ruposh opposite Kinza Hashmi.
Haroon Kadwani family /personal life
Haroon Kadwani has a rich background, and he was blissfully born into an artistic family full of talent and fame. He belongs to the Sindhi cast. Haroon will be 23 years old in 2022. He was born in Karachi still he is living in the same place. Haroon has two younger brothers and one younger sister. He is still single because his focus is only on career development. His father name  Abdullah Kadwani is a famous director, actor,  and manager of Geo channel. His father is the owner of 7th sky production. He acted in a few Pakistani dramas which are produced by his father. Soon he will appear on another channel. His fan following wants to know about his family and personal life facts.
Haroon Kadwani Education
Haroon Kadwani was a very talented student. He got his early education from CASS Business school, then he did an A-Level study at Cedar College, and then he earned a master's degree from the top-rated University of Pakistan. He started his showbiz career and his studies by doing different tv commercials. Along with the analysis, he is a great athlete, and he loves to play football, cricket, and taekwondo. He becomes a role model for his siblings by doing hard work in the study and showbiz industry.
| | |
| --- | --- |
| Date of Birth | 6 September 1999 |
| Name | Haroon Kadwani |
| Father name | Abdullah Kadwani |
| Zodiac star | Virgo |
| Birthplace | Karachi |
| Nationality | Pakistani |
| Religion | Islam |
| Education | Master |
| Hobbies | Travelling |
| Brother | Two (shahveer,Rayyan) |
| Sister | one |
 Haroon Kadwani Physical stats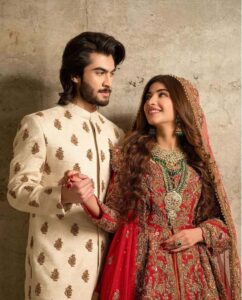 Height
He looks tall and has an attractive personality. His charming looks catch the e audience's attention. His height is 5 feet 5 inches (1.72 centimetres)
Weight
He loves to eat delicious Pakistani dishes, but he maintains his weight by regularly going to the gym. how old is haroon kadwani, who is haroon kadwani father, who is haroon kadwani, who is the father of haroon kadwani, how is haroon kadwani hates junk food to stay fit. He has an athletic body figure by doing different sports activities. Now his current weight is 68 kilograms.
Eye colour
Abdullah Kadwani has a dark brown colour of eyes, that's why  Father and son have a lot of resemblance in terms of speaking style and eye colour  SO Haroon Kadwani also has dark brown eyes.
Hair colour
He has a wavy thick hair structure, making his personality charming and outstanding. his hair colour is black
Skin complexion
 Because of his attractive facial features, a list of female fans following is huge. He has white skin colour, so he again the attention of viewers.
Height

5 feet 10 (1.72 centimetres)

Weight
68kilogram or 150 pounds
Eye colour
Dark brown
Body type

Waist

Athletic

34 inches

Hair Color

Hair structure

Black

Wavy
Showbiz career
Because of his artistic family, he started his showbiz career during early high school. He was attracted to his family's profession. He actively appeared in the entertainment industry, tv drama serials, and telefilms, mostly produced by his father. Moreover, he is also seen in many tv commercials such as coca-cola, Green advertisements and much more. Inter-service public relations released his favourite music video related to a tribute to student APS students. He was seen in telefilm ruposh by doing the romantic role, filtering ke side effects, and seeing Aurat ka ghar konsa hai in drama. He works with many talented actors such as Usman Peerzada, Bushra Ansari, Javed sheikh, Kinza Hashmi and other senior actors. They help him get fame in the showbiz industry to become a more top-rated actor. In short, he becomes popular as like old actor because of his brooding personality.
 Haroon Kadwani Dramas
| | |
| --- | --- |
| Year | Title |
| 2017 | In e rukhsat |
| 2017 | Muhabbat Tum say Nafrat Hai |
| 2011 | Aurat Ka Ghar Konsa Hai |
 Haroon Kadwani Telefilms
| | |
| --- | --- |
| Year | Title |
| 2021 | Teri Meri Kahani |
| 2021 | Rupesh |
| 2010 | Filtering ke sid effects |
 Haroon Kadwani Television Commercial
Coca Cola Advertisement
Green Tea Advertisement
Chocolate chip bisconi advertisement
Haroon Kadwani Net worth
He is a well-paid model and actor in the entertainment and film industry.   He always trying to do his best and is unique in obtaining a huge amount. Haroon gained a large income by doing telefilms, dramas and commercials. He earned a lot of revenue from modelling and acting. Now his current salary is $ 14 million.
Haroon Kadwani accounts link
He has a huge fan following on his social media, such as Twitter, Instagram, and Snapchat accounts because he remains active on charges by uploading pictures and short clips of his daily routine.
| | |
| --- | --- |
| Instagram link | https://www.instagram.com/haroonKadwani/ |
| Twitter link | @KadwaniHaroon |
FAQs
1.Who is the father of Haroon Kadwani?
The owner of the 7th sky production house Abdullah Kadwani is the father of Haroon Kadwani.
2.Is Feroz khan has a blood connection with Haroon Kadwani?
No, Haroon Kadwani is not a relative of Feroz khan.
3.What is the name of Haroon Kadwani's wife?
Haroon kadwani is still unmarried. He has fully focused on his career.
4.What is the name of his famous telefilm?
In 2021   Ruposh was the famous telefilm of Haroon Kadwani.